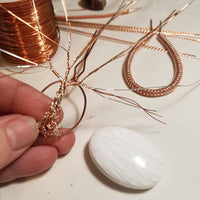 ASK US ABOUT COMISSIONS!!
We offer Custom wire wrapping work, If you'd like to get a custom work done personally for you. Click the button below here.
CALL US HERE!
Essential Oils?
I'm sure you're wondering what are these oils that we keep talking about?

Essential oils are made from parts of certain plants like leaves, herbs, barks, and rinds. Makers use different methods to concentrate them into oils.

You may add them to other oils, creams, or bath gels. Or you might smell them, rub them on your skin, or put them in your bath.

However in this case we use our essential oils with healing stones. Lava balls are incorporated through most of our jewelry that can be used as diffusers. Simply drop essential oils onto the lava stones that are built directly into our jewelry.

Along with healing stones such as Hematite and Labradorite. Which will give you the benefits of both your healing stones and the essential oils as well through aroma therapy.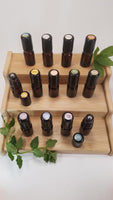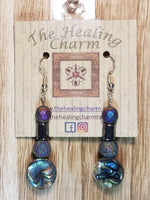 Diffuse your essential oil in the most effective places!
Earrings are rather Useful Simply because of the aromatherapy it provides by simply being on the sides of your head if you move your head you can get a wiff of the essential oils you had used on your Diffuser earrings.