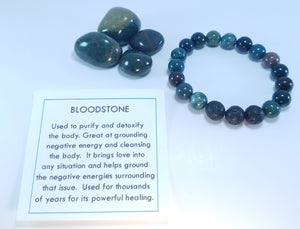 Used to Purify and detoxify the body. Great at grounding negative energy and cleansing the body. It brings love into any situation and helps ground the negative energies surrounding that issue. Used for thousands of years for its powerful healing Properties. 

Diffuse Your favorite essential oil while wearing your powerful healing stones!

We use the highest quality gemstones and materials in all of our jewelry.  Our bracelets are guaranteed not to stretch, fray or break under normal wear. All of our Healing Gemstone Diffuser Bracelets come in small, medium and large. Custom sizes are available.